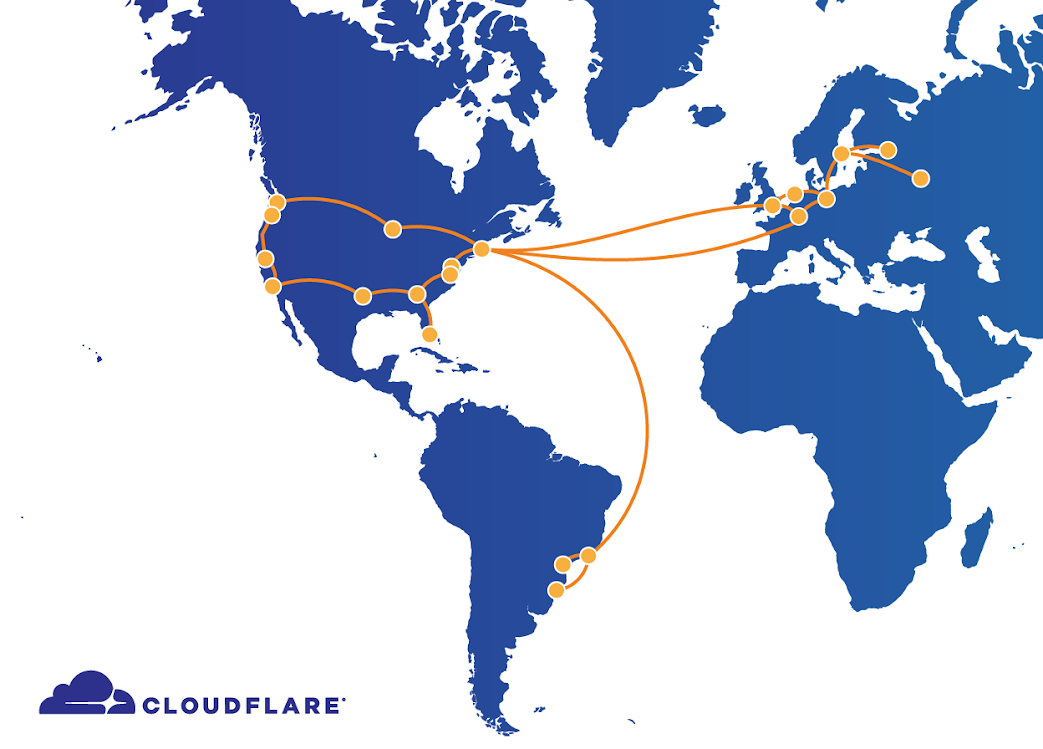 Today a configuration error in our backbone network caused an outage for Internet properties and Cloudflare services that lasted 27 minutes. We saw traffic drop by about 50% across our network. Because of the architecture of our backbone this outage didn't affect the entire Cloudflare network and was localized to certain geographies.
The outage occurred because, while working on an unrelated issue with a segment of the backbone from Newark to Chicago, our network engineering team updated the configuration on a router in Atlanta to alleviate congestion. This configuration contained an error that caused all traffic across our backbone to be sent to Atlanta. This quickly overwhelmed the Atlanta router and caused Cloudflare network locations connected to the backbone to fail.
The affected locations were San Jose, Dallas, Seattle, Los Angeles, Chicago, Washington, DC, Richmond, Newark, Atlanta, London, Amsterdam, Frankfurt, Paris, Stockholm, Moscow, St. Petersburg, São Paulo, Curitiba, and Porto Alegre. Other locations continued to operate normally.
Source: cloudflare.com